About Nathan Bolender
Nathan is a professional freelance web developer from Cincinnati, Ohio. He creates flexible, efficient, and standards-compliant web applications that often exceed the client's goals. He specializes in automating tasks that clients used to perform by hand.
He has found a niche in the entertainment industry, creating websites that are easy to maintain and intelligent, too. You can find his work at most of Cincinnati's major music venues, and his street team software is utilized by several national artists.
Education
Holds a BS in Computer Science from the University of Cincinnati, College of Engineering & Applied Science.
Experience
Self-taught in several web technologies including PHP, Javascript, HTML, and CSS. Extensive experience in entertainment industry websites, content management systems, social network integration, and grassroots marketing initiatives. Clients include Columbia Records, U.S. Bank Arena, Nederlander Entertainment, The Southgate House Revival, Madison Theater, POSSIBLE, and Sunrise Promotions.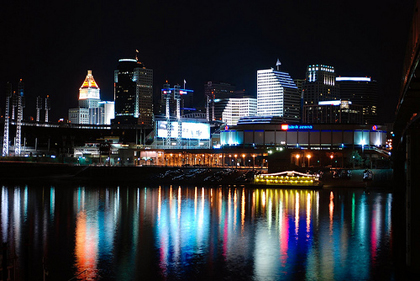 Cincinnati, Ohio
Nathan has worked with most of the major music venues in the Northern Kentucky and Cincinnati area, creating websites that are simple to maintain and help promote ticket sales. He has also worked with many clients from outside the Cincinnati area.